General News
How to Apply for a Fortnite Refund: A Comprehensive Guide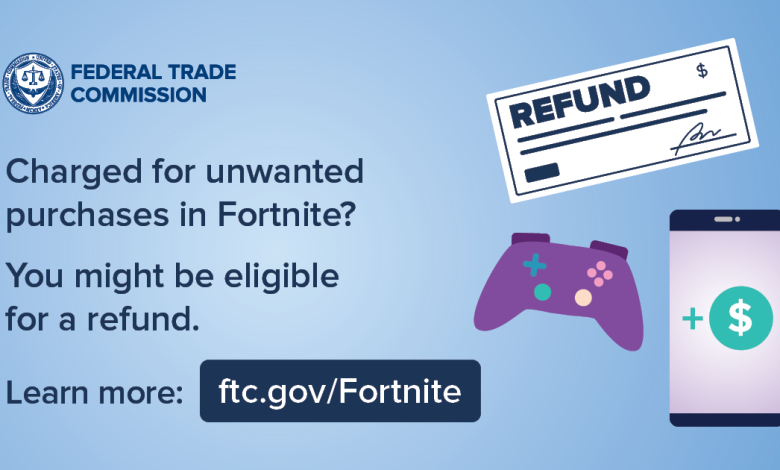 Did you find unwarranted charges in your Fortnite account? Good news! Now you can apply for a refund quickly and easily. This guide will walk you through the whole refund process, eligibility, and other essential details.
Important Dates:
Refund Application Deadline: January 17, 2024
FTC Email Notification Started: September 19, 2023
Quick Refund Application Process:
Visit the online refund portal at www.fortniterefund.com/file-a-claim.
Enter the required details, including a claim number or your Epic Account ID.
Note: If you're under 18, ensure a parent or guardian completes the claim form on your behalf.
Comprehensive Insight:
What Sparked the Refund Process?
Epic Games agreed to pay a whopping $245 million to settle the FTC allegations regarding in-game purchases in Fortnite. The FTC accused Epic Games of charging players for unwanted items and locking the accounts of those who disputed such charges.
Who Can Apply?
You're eligible for a refund if:
Unwanted in-game items were charged to your account between January 2017 and September 2022.
Unauthorized charges made by your child on your credit card from January 2017 to November 2018.
Your account was locked post a complaint about wrongful charges between January 2017 and September 2022.
How to Apply?
File your claim online at the official refund portal. You will need a claim number or your Epic Account ID to proceed.
Remember: The FTC never demands payment for filing a claim. Be wary of scammers seeking fees for FTC refunds.
Any Age Restrictions?
Applicants must be at least 18 years old. If not, a parent or guardian should complete the claim form.
Impact on Your Fortnite Account?
Rest assured, your Fortnite account will remain unaffected, and you will retain all purchased items.
Refund Payment Methods:
Choose to receive your refund either by check or PayPal payment.
Refund Amount and Timeline:
Your refund amount depends on various factors, including the total number of claimants. Expect your refund in 2024, post-review and validation of all claims.
Non-U.S. Players:
Currently, only U.S.-based Fortnite players can file a claim for a refund.
Need More Information?
For any assistance or more details, contact the administrator at 1-833-915-0880 or via email at [email protected].
Conclusion:
Secure your rightful refund from Fortnite now by visiting the official website and following the steps outlined in this guide. Ensure you file your claim before January 17, 2024, to get back your hard-earned money.
Share this article to inform other Fortnite gamers about this significant update. Your one share can help others reclaim their funds!