General News
Fortnite X Tron crossover confirmed to be happening in Fortnite Season 5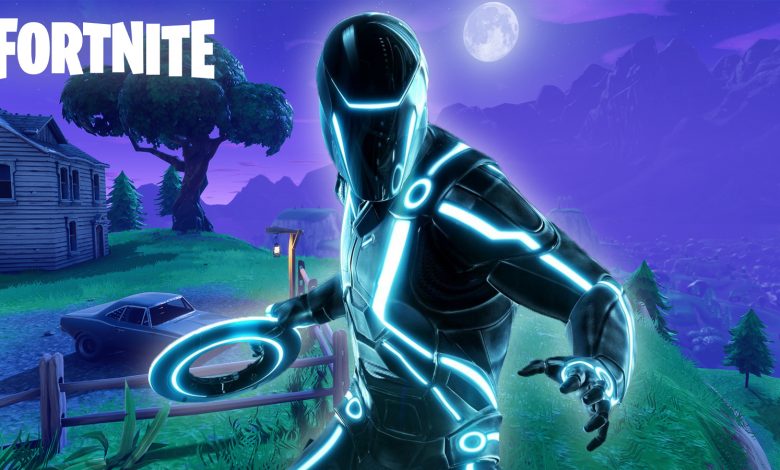 It's official. A Fortnite X TRON crossover is coming soon to the Item Shop in Fortnite Season 5.
Fortnite Season 5 has been a dream for fans who enjoy crossovers and it appears Epic is not easing up. Epic has graced us with a variety of crossovers from film, TV, and more all through the Bounty Hunter theme for Season 5.
Yesterday we saw The Flash introduced to Fortnite with a chance to earn it for free. Now today, they have released a Reality Log confirming the longstanding rumors that TRON would enter the Fortnite realm.
:: Incoming Transmission – Reality Log MCP-82 ::
Targets Description: They fight for the users pic.twitter.com/aCbdywI8FQ

— Fortnite (@FortniteGame) February 10, 2021
After one of the Fortnite island portals opened and seeing the futuristic aesthetic and the unmistakable TRON music, there was no longer doubt in any of our minds that a TRON crossover was happening.
When will Fortnite X Tron crossover happen?
The question that is now on our minds now that we are sure the event is happening is "when"? The simple answer is we do not know yet. We are reasonably confident this will happen shortly after The Flash enters the Fortnite item shop this weekend.
New Mainframe Portal! pic.twitter.com/gfEC4OAK2x

— HYPEX (@HYPEX) February 10, 2021
In addition to the new Tron skin, we expect there to be a rideable glider and futuristic pickaxe available to go along with the skin.
As always, we will keep you posted on any further Fornite X TRON updates. If it's anything like The Flash event, maybe players will shave the ability to unlock the skin through a tournament.