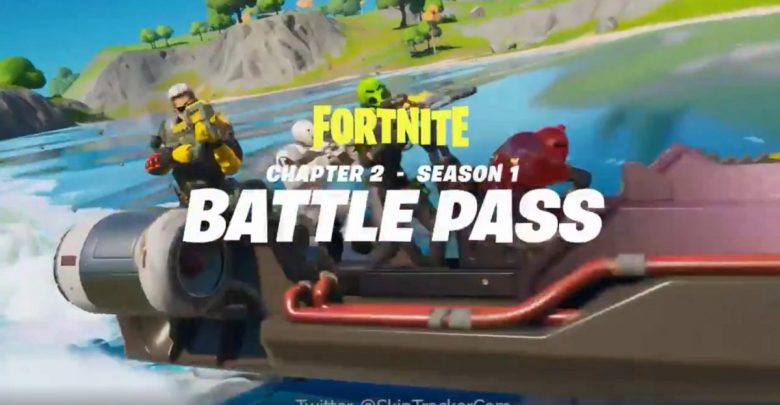 Is the start of Fortnite Season 11 near? Fortnite's Season 11 trailer has been leaked.
Earlier today October 14th, a trailer has been making rounds on Twitter. It appears to be a leak of Fortnite's Season 11 trailer.
The trailer refers to the new Fortnite as Chapter 2 Season 1 so it appears it might not even be called Season 11 after all! The short 32 second trailer gives us an inside glimpse on what we can expect.
See the trailer here (WARNING SPOILERS):
The leaked trailer shows that we can expect a variety of aquatic content to be introduced into Fortnite including a boat that holds up to three players. The video also teases that there are going to be new ways to level up, such as fishing.
We also see that you will be able to hide in dumpsters and carry downed teammates. We also get our first glimpse at some new skins that will be available.One skin appears to be a white ninja with a soccer ball-like backpack, plus red and blue slime monsters and a Loot Llama pogo stick.
It shouldn't take long for more details to be released. Stay tuned for more Season 11/Chapter 2 Season 1 updates!