General News
Fortnite Chapter 2 Season 1 map: Everything that's new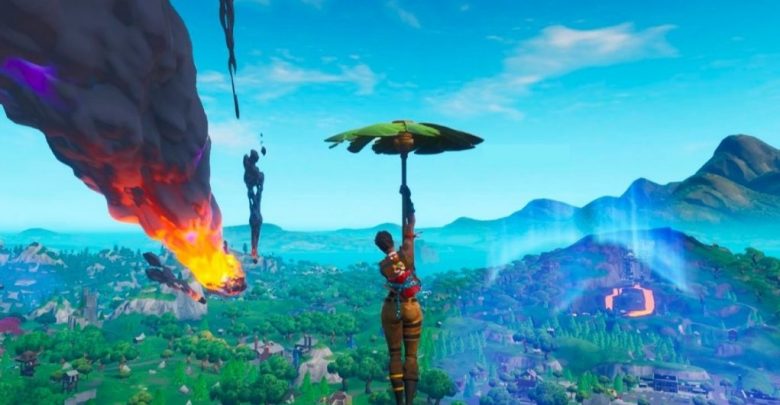 Fortnite Chapter 2 Season 1 introduces an entirely new map with tons of new locations to visit.
Fortnite's blackhole is a distant memory and the all new map is finally here. After 10 seasons of the same map, Epic Games has completely revamped the map and added over 13 new locations to explore. To emphasize the magnitude of this update, Fortnite has called this new season Chapter 2 Season 1, that's right. It's not Season 11 at all, but a totally new chapter in the life of Fortnite.
When you download the update and excitedly load into a Fortnite lobby excited to see the new places to explore, it is going to be a little anticlimactic. Fortnite has greyed out all of the locations on the map with giant question marks. Here is what it looks like: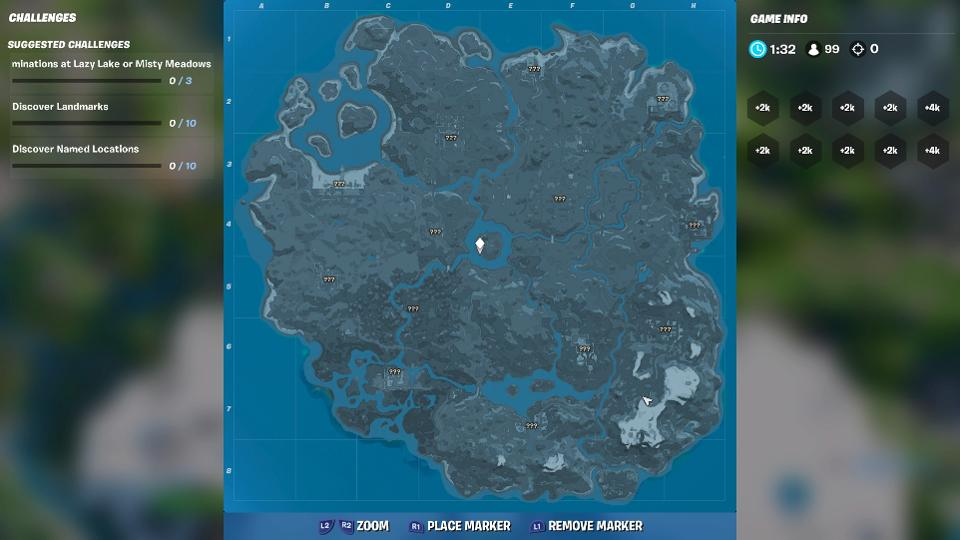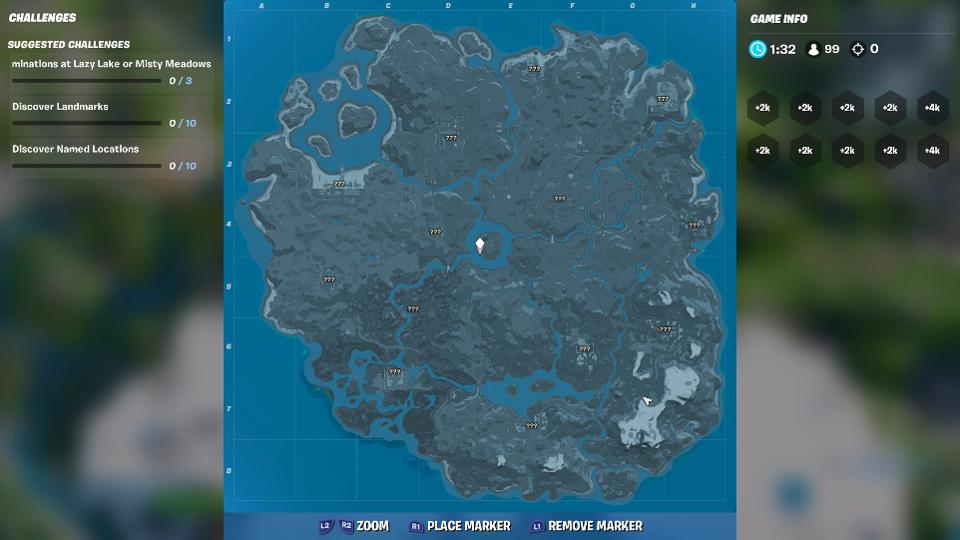 You can't see everything straight away, but visiting each location will bring your map back to normal. It is exciting going to each location one by one seeing all of the new locations Fortnite has introduced, but if you can't wait a second longer and want to see it now scroll down.
Fortnite Chapter 2 Season 1 Map Revealed
As you can see below, it is indeed an entirely new map. The new map is less busy than before with much more greenery and open areas similar to how the original map was at the launch of the game in 2017. You'll also notice some familiar areas such as: Pleasant Park, Salty Springs and Retail Row.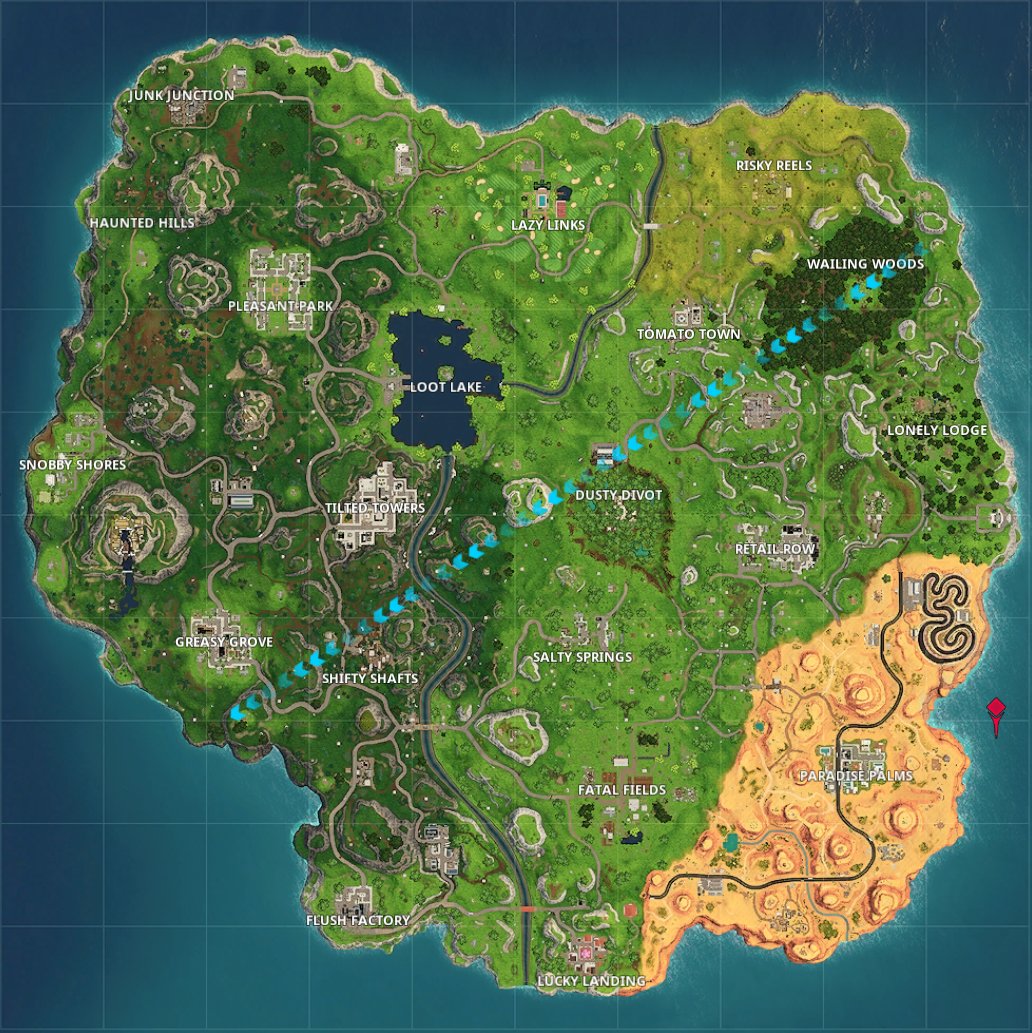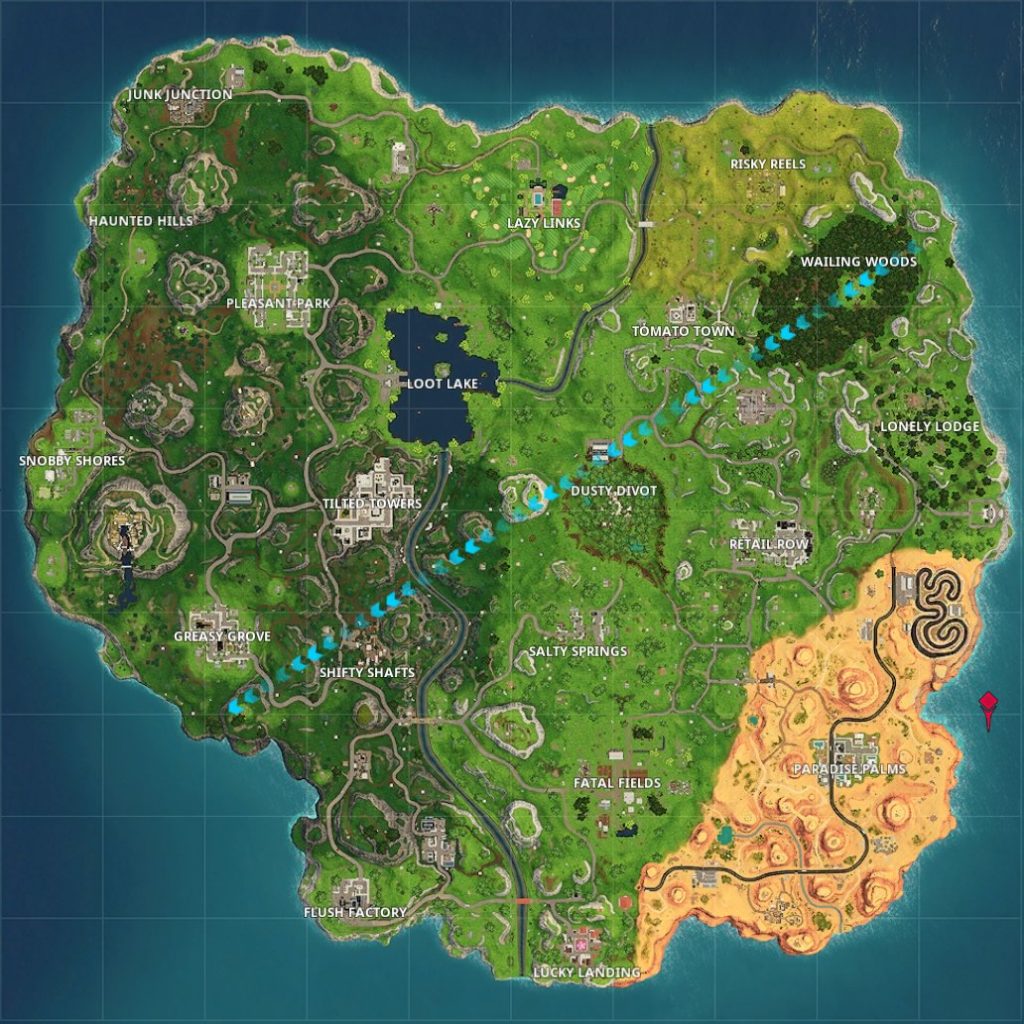 New Map Areas Revealed
Sweaty Sands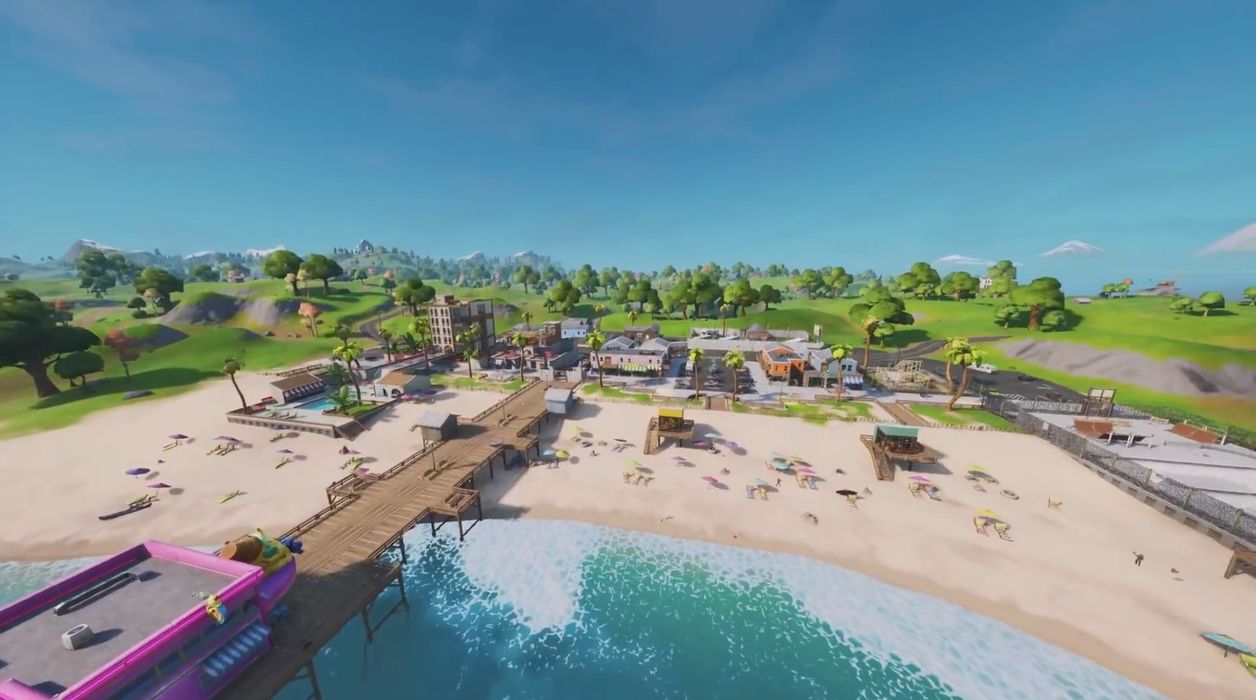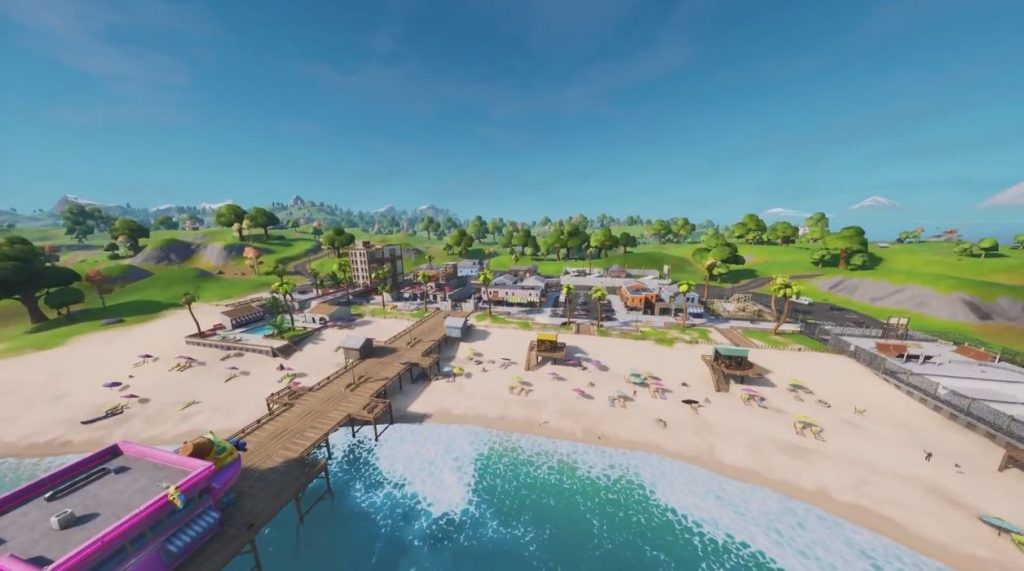 Sweaty Sands is a beach town located northwest of Salty Springs. The town is broken up into two areas: the beach and the city.
Inside the town you'll find a bakery, fishing equipment store, and more. There is also a large hotel which has proven to be a very popular drop location.
On the beach you'll find umbrellas, parties, lots of sand (duh!), and the ice cream shop at the end of the pier.
Holly Hedges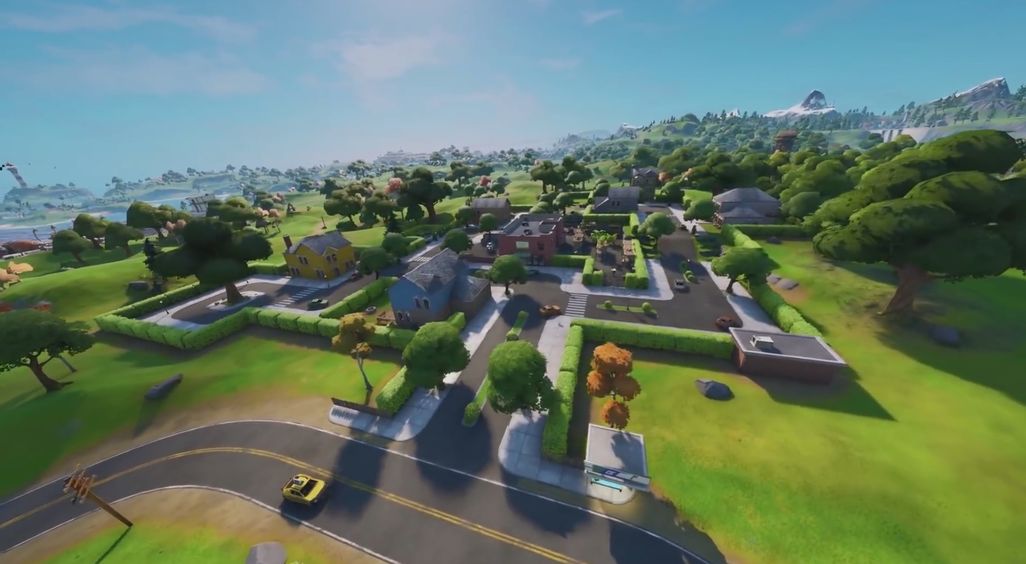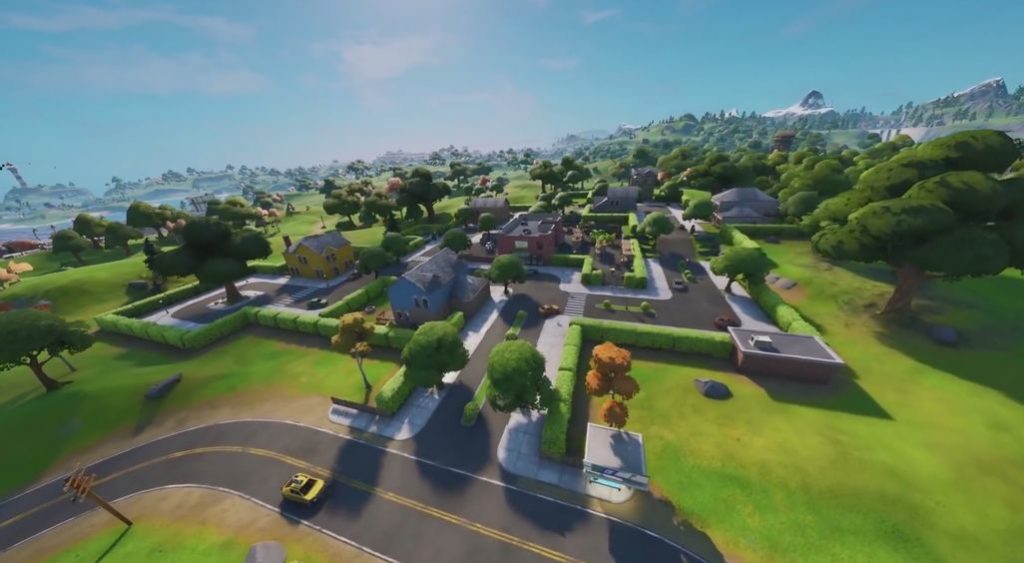 Holly Hedges is a new town located south of Sweaty Sands. It's a nice little town that is true to its name, surrounded by tall hedges. There are several small houses and a few large houses located throughout the town and a park on the northern side of the town.
The main attraction of Holly Hedges is the garden center in the middle of the town which is surrounded by various garden equipment.
Weeping Woods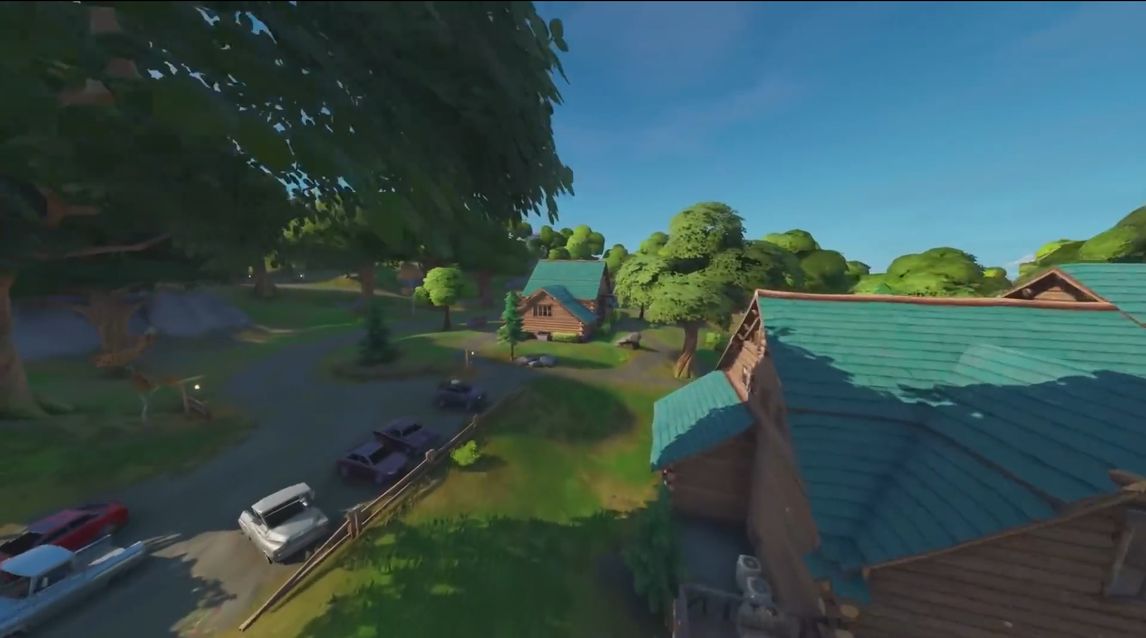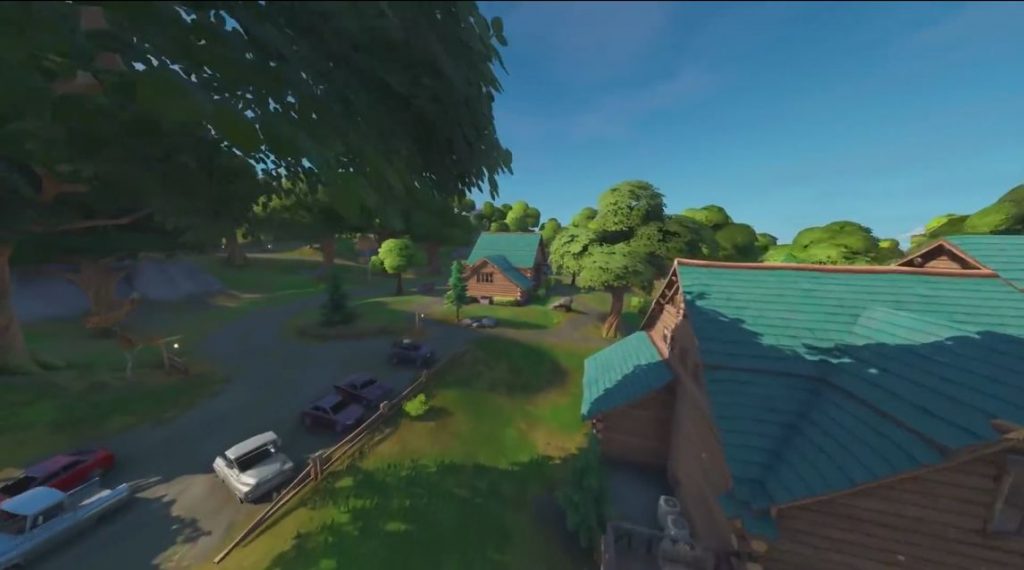 Weeping Woods is a forest located south of Salty Springs. This new location is pretty familiar as it is very similar to the old Lonely Lodge area. Weeping Woods is made up primarily of trees with some cabins that are filled with loot.
On the eastern side of Weeping Woods you'll find a camping area with RV's and tents where players can search for loot.
Slurpy Swamp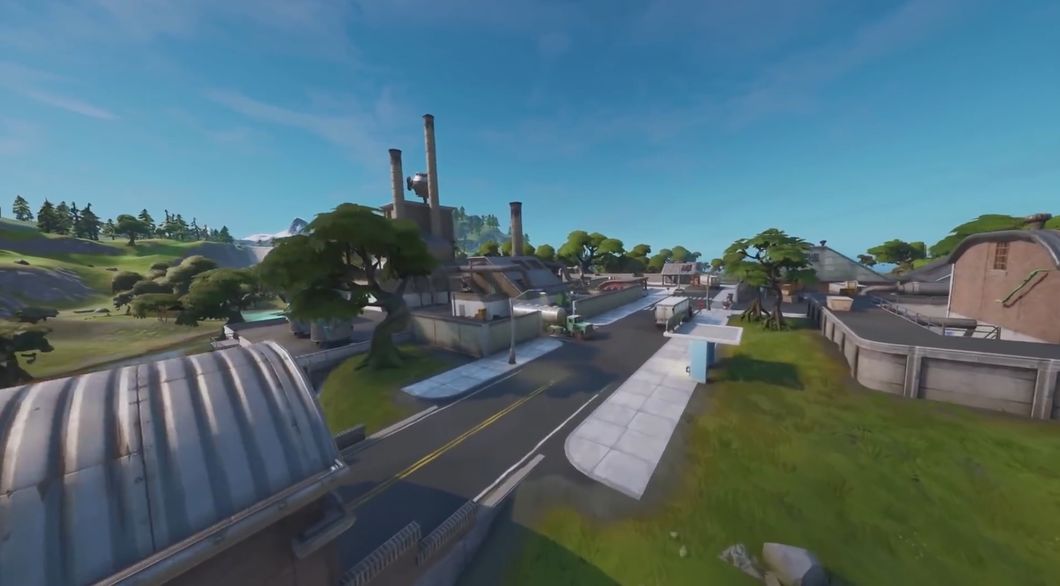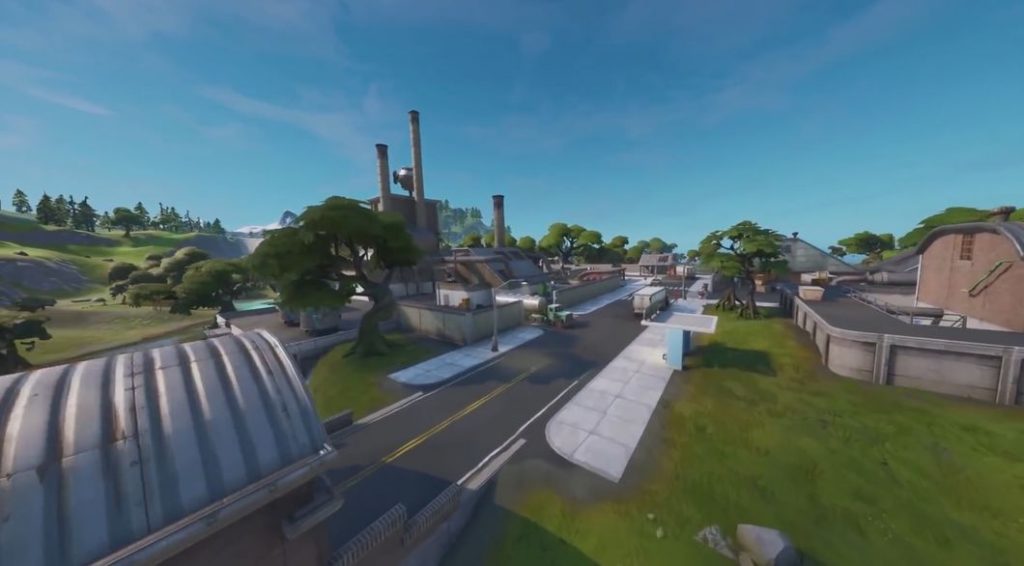 Slurpy Swamp is located just south of Weeping Woods. This new location is filled with…. SWAMPS! Slurpy Swamps is seemingly the bottling plant for Slurp Co, the company behind Slurp Juice. There is a large factory in the middle which is the main focus of the area.
The Slurp Juice has spilled out of the factory and drained into the surrounding swamps. Standing in this "contaminated" water will slowly recharge a player's shield.
Misty Meadows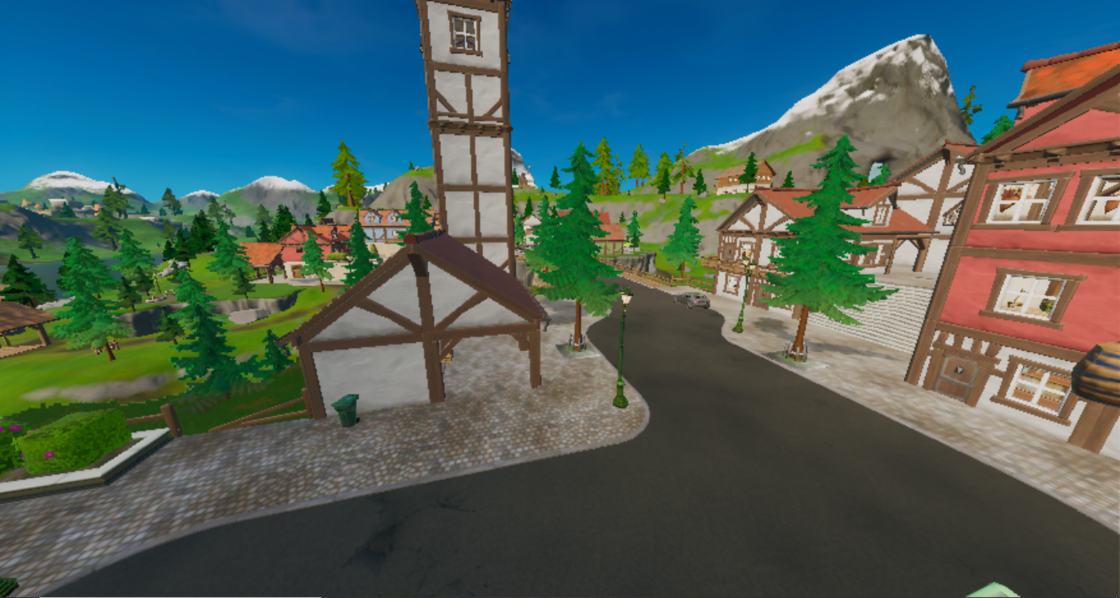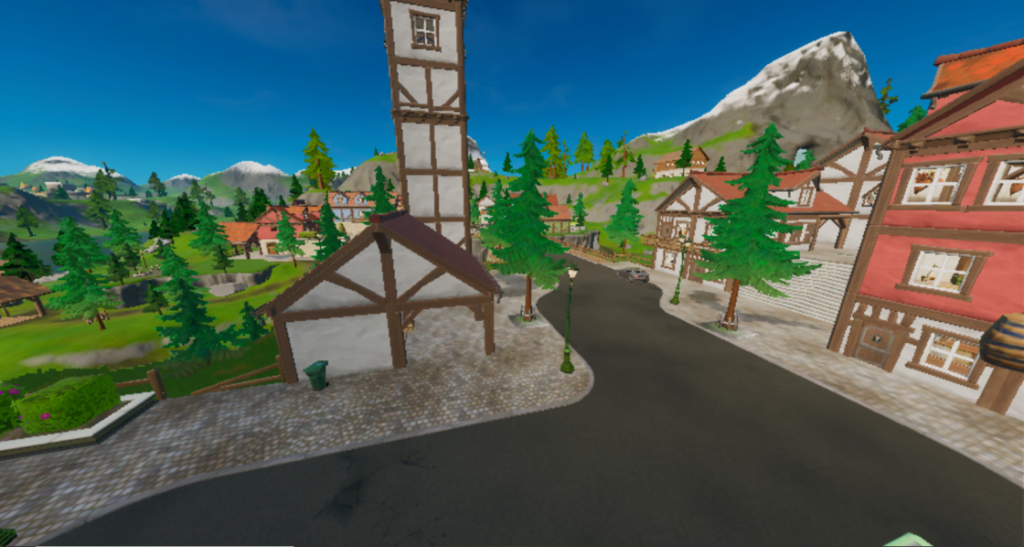 Misty Meadows is located southwest of Lazy Lake. It is broken up into two main areas: a meadow and a town with a bridge connecting the two. There are various shops that players can rummage through to find loot.
Lazy Lake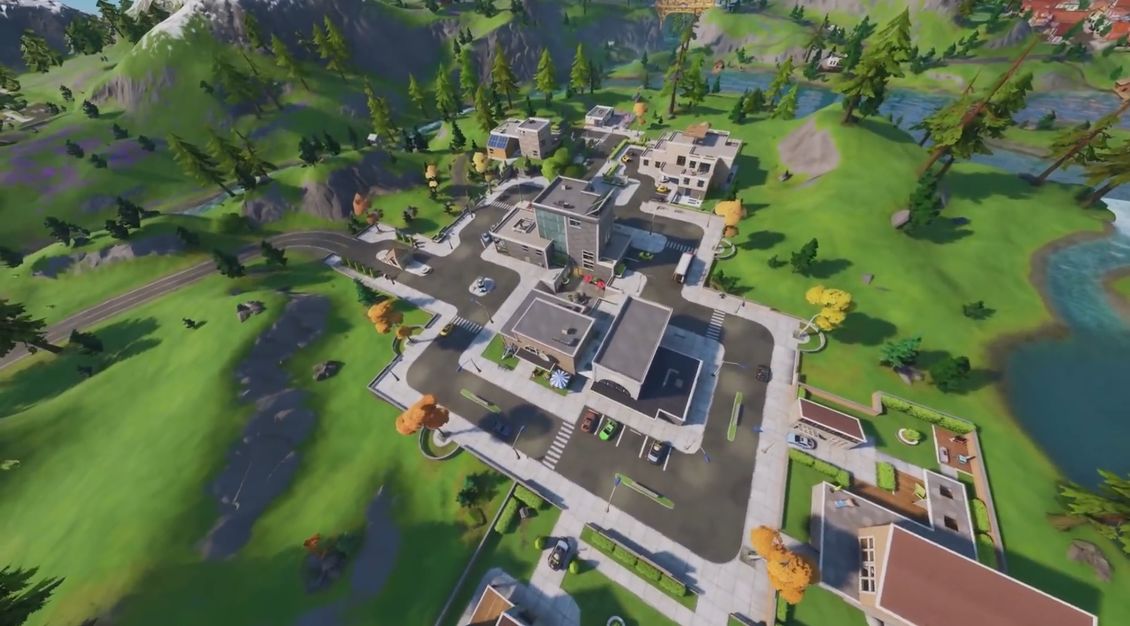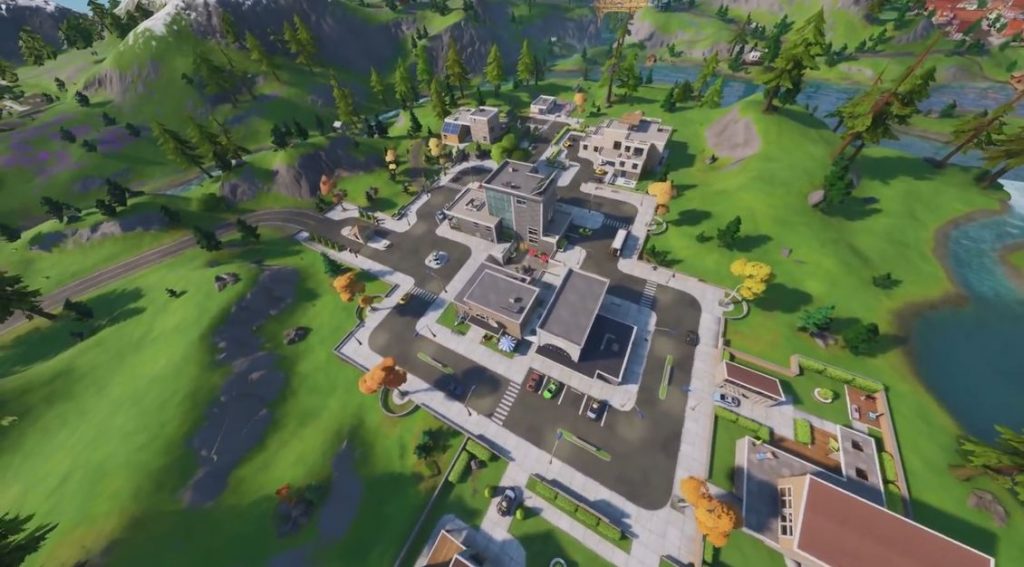 Lazy Lake is located west of Retail Row. It is very reminiscent of an old favorite, Neo Tilted. Lazy Lake is an upscale shopping area for the island. There are various stores and shops located on the parameter of the town with a large building in the middle that houses a vehicle repair shop. This is a hot drop area with tons of loot!
Dirty Docks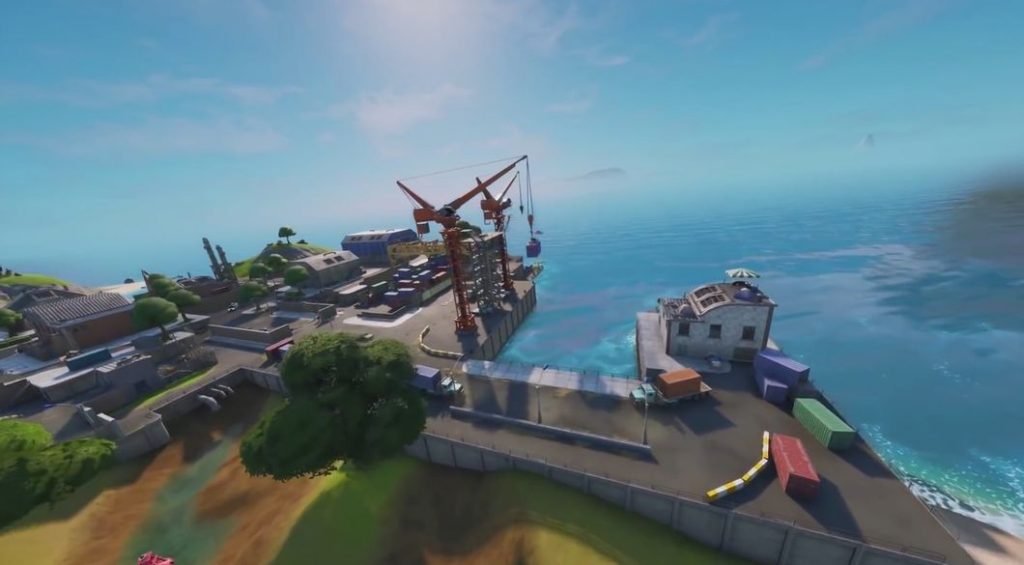 Dirty Docks is located south of Steamy Stacks. It is a coastal area with a cargo dock and that is really it. Not much to see here.
Frenzy Farm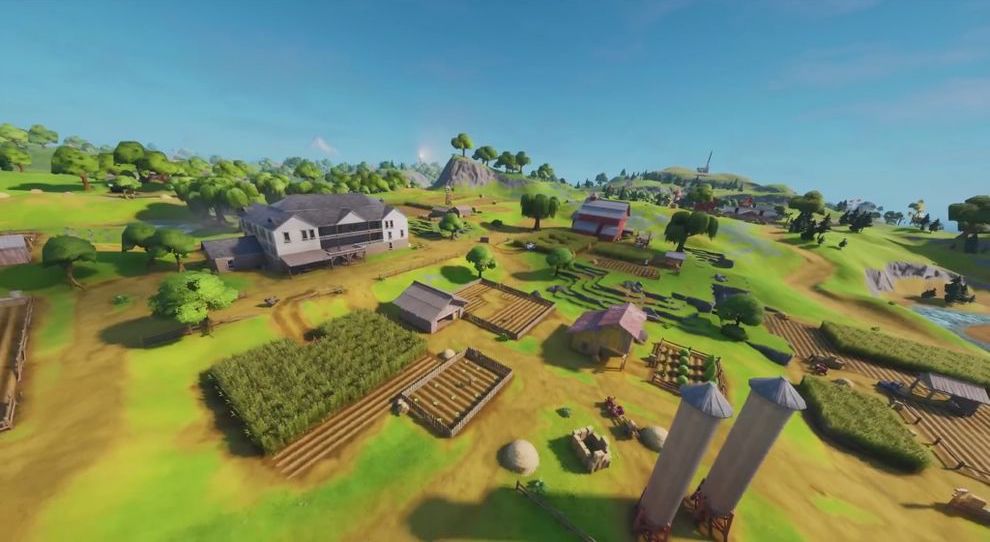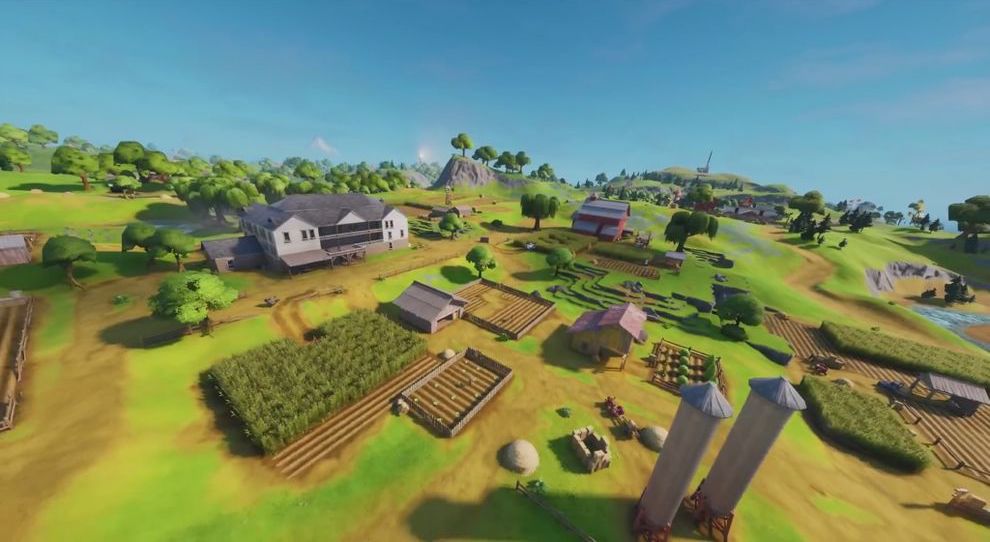 Frenzy Farm is located southeast of Craggy Cliffs. This new farm area is a complete makeover of the old Fatal Fields. There are several plots for farming, barns, sheds, silos, stables, scattered trees, and last but not least, a massive farm house in the middle.
Steamy Stacks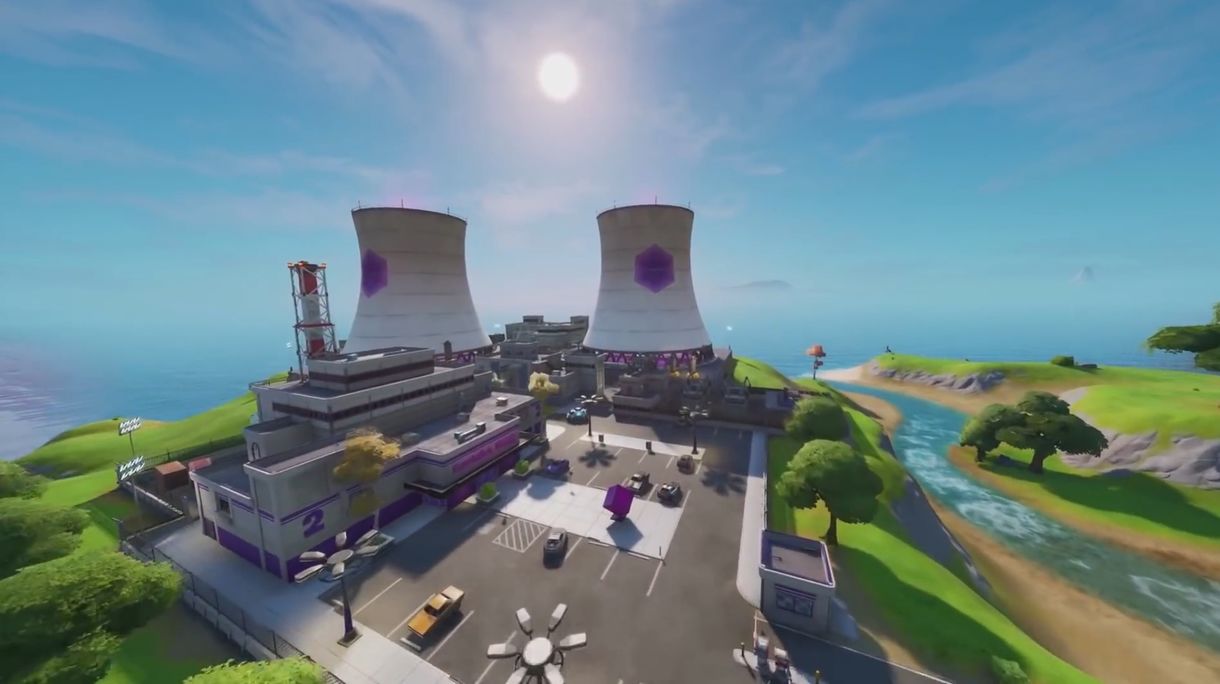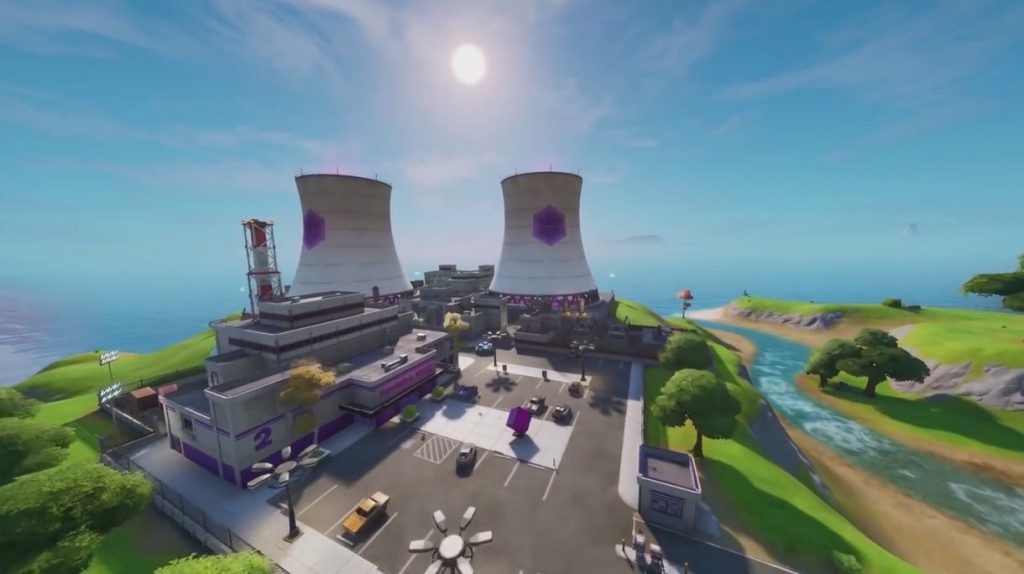 Steamy Stacks is located southeast of Craggy Cliffs. It is a massive power plant that has tons of areas to explore and loot. There are a few smaller buildings, but of course the main attraction is the two massive stacks. When you go into the stacks, it shoots you up into the air.
I have a feeling this area is going to contribute a lot to the game, especially during Halloween. I am thinking that there will eventually be some sort of meltdown that will contaminate the map. We will have to see!
Craggy Cliffs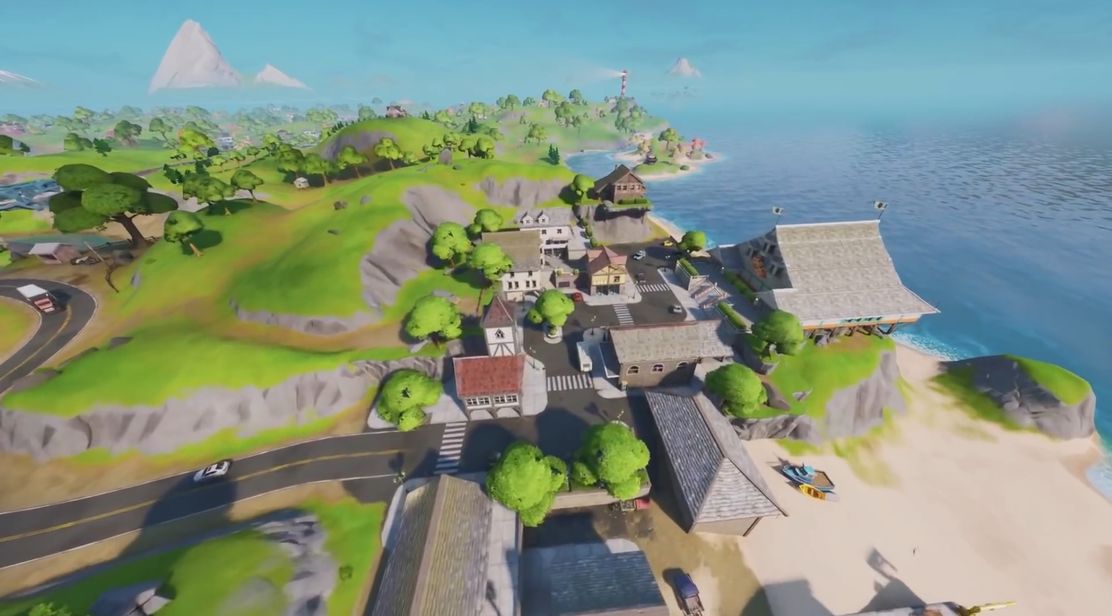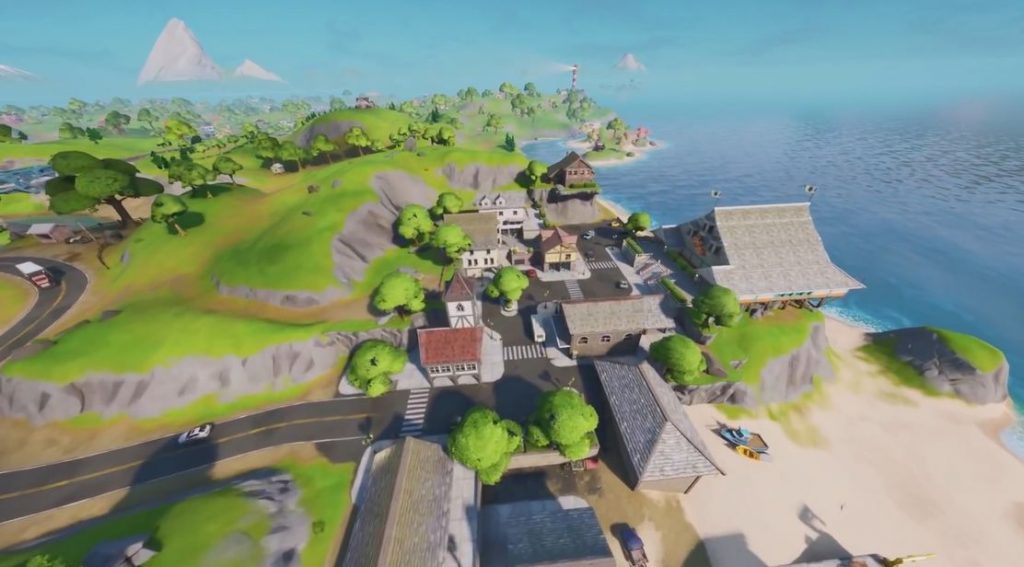 Craggy Cliffs is located northwest of Frenzy Farm. This is a small town with a few buildings. The main attraction is the large clocktower located in the southeastern side of town. In the center of town is a Fish Sticks fast food restaurant. It is built across multiple levels which is going to contribute to a lot of fun battles.
That is all of the new locations in the new Fortnite map. It is a welcomed change with tons of new areas to loot and explore. The large amounts of open land is a blank canvas for Epic Games to slowly build out as the seasons progress. We are excited to see what else is added to the game! What's your favorite area in the new map?