General News
How to get Deadpool's X-Force variant in Fortnite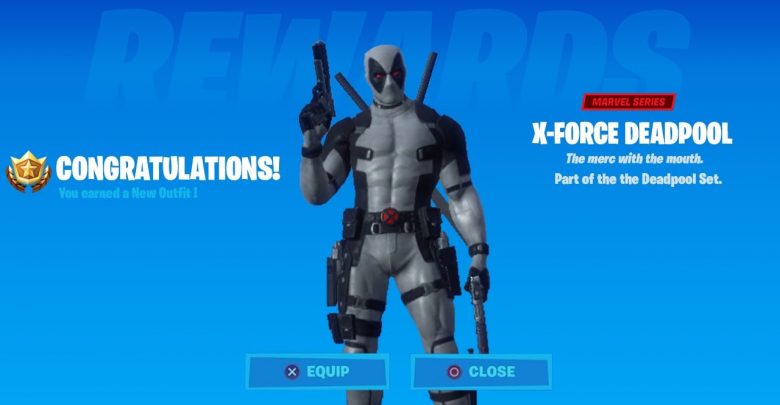 Find out how to unlock Deadpool's X-Force variant in Fortnite.
Nearly two weeks ago the Deadpool skin was released in the item shop as part of Fortnite's collaboration with Marvel. Deadpool's skin was one of the most anticipated skin releases and Epic Games continues to bring more excitement to the game with the release of a variant to the original skin.
X-Force, Fortnite's newest skin features a grayish-white and black finish with red eyes and belt buckle, nearly inverting Deadpool's original skin.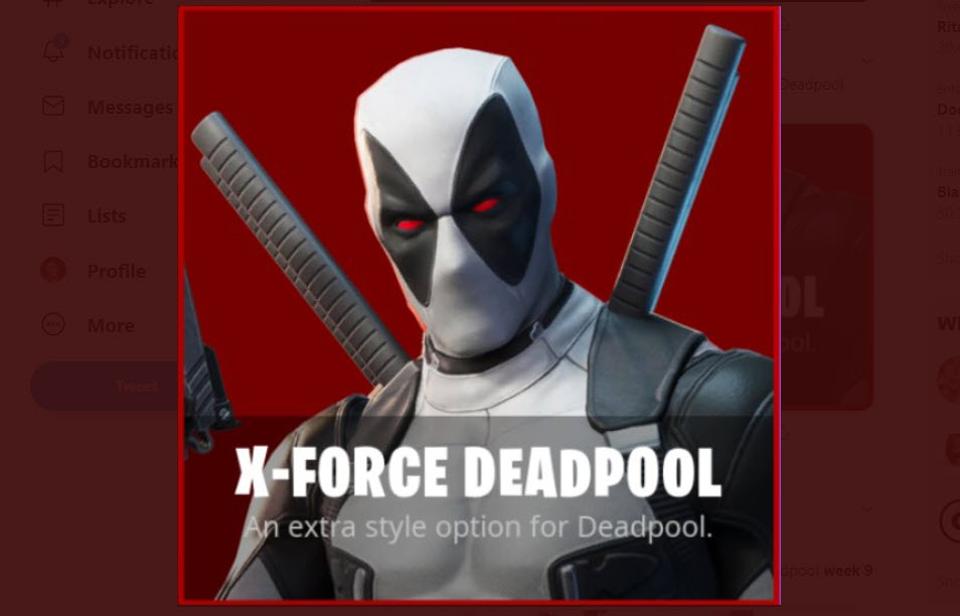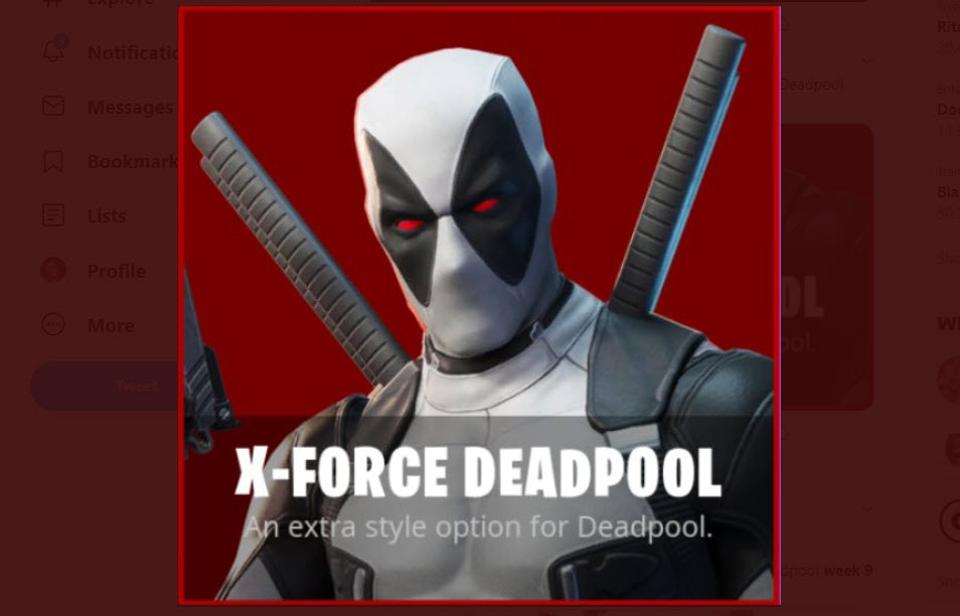 How to Get X Force Deadpool in Fortnite
In order to unlock Deadpool's X Force skin players must complete Deadpool's Week 9 challenges which include:
Find Deadpool's shorts (0/1)
Salute Deadpool's pants (0/1)
So the question remains, how in the world do you find Deadpool's pants let alone salute to them? It's actually pretty simple! Follow along!
Here's how to find Deadpool's shorts:
The first step is to go to Deadpool's yacht. From there locate the empty jacuzzi. This is where the pants can be found. In addition to this another pair of pants can be located inside his HQ hanging next to his computer. You only need one pair so choose what is easiest for you!
Here's how to salute to Deadpool's pants:
Head to the bow of the S.S. Deadpool (his yacht) and directly in front of the helicopter you will find a pair of pants floating in the wind. From there, use the salute emote to salute to the pants and boom! You are done!