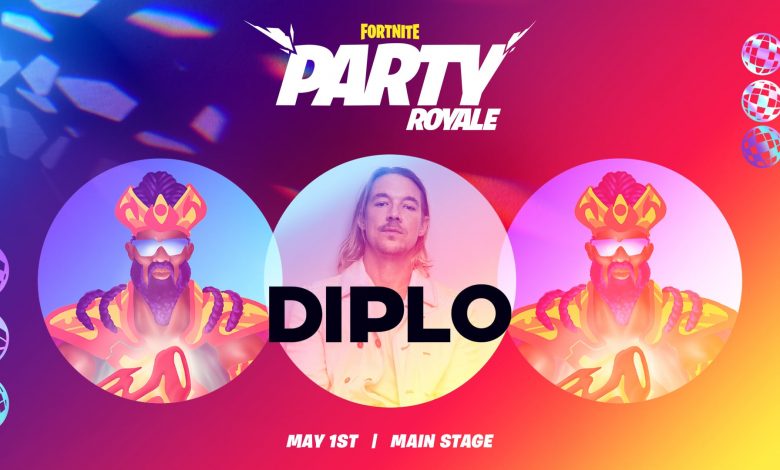 Diplo performed with Major Lazer to kick off Fortnite's Party Royale. Here's the video.
Fortnite's new Party Royale mode launched this past Wednesday and Epic Games celebrated the launch with a Major Lazer concert that included Diplo along with Jordan Fisher. Epic Games initially emailed creators about some tests that would be run on May 1st before surprising everyone with the concert.
The event was held on May 1st at 2pm BST and was a little different than the previously held concert events. Marshmello and Travis Scott were both prerecorded but the Major Lazer concert was completely live, a first of its kind. If you missed it watch the event video below.
That event sure was fun! Hopefully we see more live concerts in the future. What did you think about it?