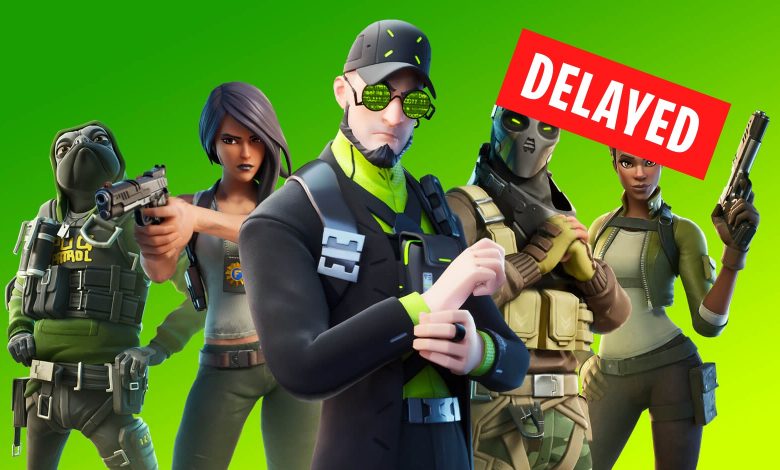 Epic Games has announced that Fortnite Chapter 2: Season 3 will be delayed an additional week.
After gearing up all week for the Doomsday device event and the begin on Season 3, Epic Games posted via it's blog that the current season will be delayed by a week. Season 3 was initially supposed to be released on June 4th, before being pushed back to June 11th today.
In the blog post, Epic Games stated that in an effort to get everything ready for the new season, Season 2 will be extended an additional week. Epic Games didn't go into anymore detail than that.
There is some good news. There is still time to complete Battlepass Challenges to lock in appearance choices for Brutus, TNTina, Meowscles, Skye, Midas, and Maya. All Location Domination and The Agency Challenges have also been extended.
FORNITE SEASON 3 NEW LAUNCH DATE
Initially it was supposed to launch on June 4th, but Epic has extended the current season by a week. The new season will launch June 11th. You can track it via our countdown timer here.
FORTNITE DOOMSDAY EVENT NEW TIME
As if the season delay wasn't enough, Epic Games has also said that the Doomsday event has been delayed as well. Initially supposed to take place this Saturday, it has been delayed one week and will happen Saturday, June 6th at 2pm EST.
This is very disappointing for all Fortnite players and we surely hope the delay will be worth it. In the grand scheme of things, a week delay isn't the end of the world but it can certainly be pretty frustrating especially if you've already completed all of the Battlepass Challenges. We'd love to hear all of your thoughts on this!