General News
Fortnite Lightsabers have returned for a limited time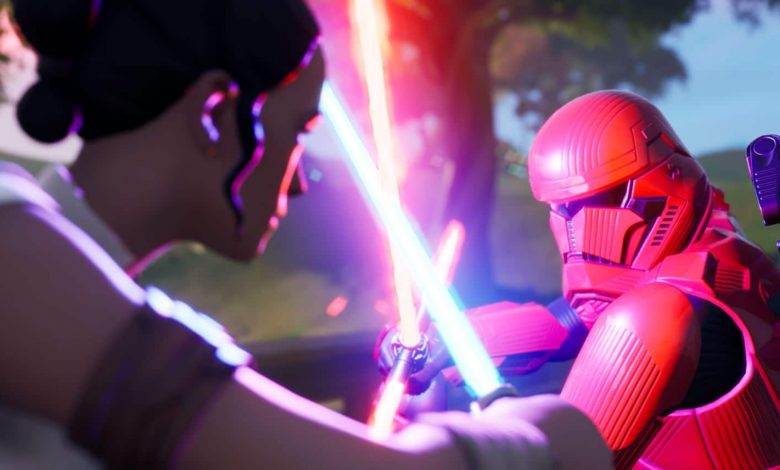 Epic Games has brought back Star Wars lightsabers for a limited time to celebrate May 4th.
In the previous season of Fortnite an event was held were players were able to see an exclusive clip of Star Wars that was played at Risky Reels. After the event ended, Epic Games introduced lightsabers which were available for a limited time. In addition to this, players could complete special Star Wars related challenges to unlock achievements.
How to get Fortnite Lightsabers
Fortnite's official Twitter account announced that the lightsabers are back and for a limited time. This is likely for Star Wars day which falls on May 4th. Fortnite added the caption "Feel like a Jedi as Lightsabers have returned for a limited time! Drop in game now and show off your skills."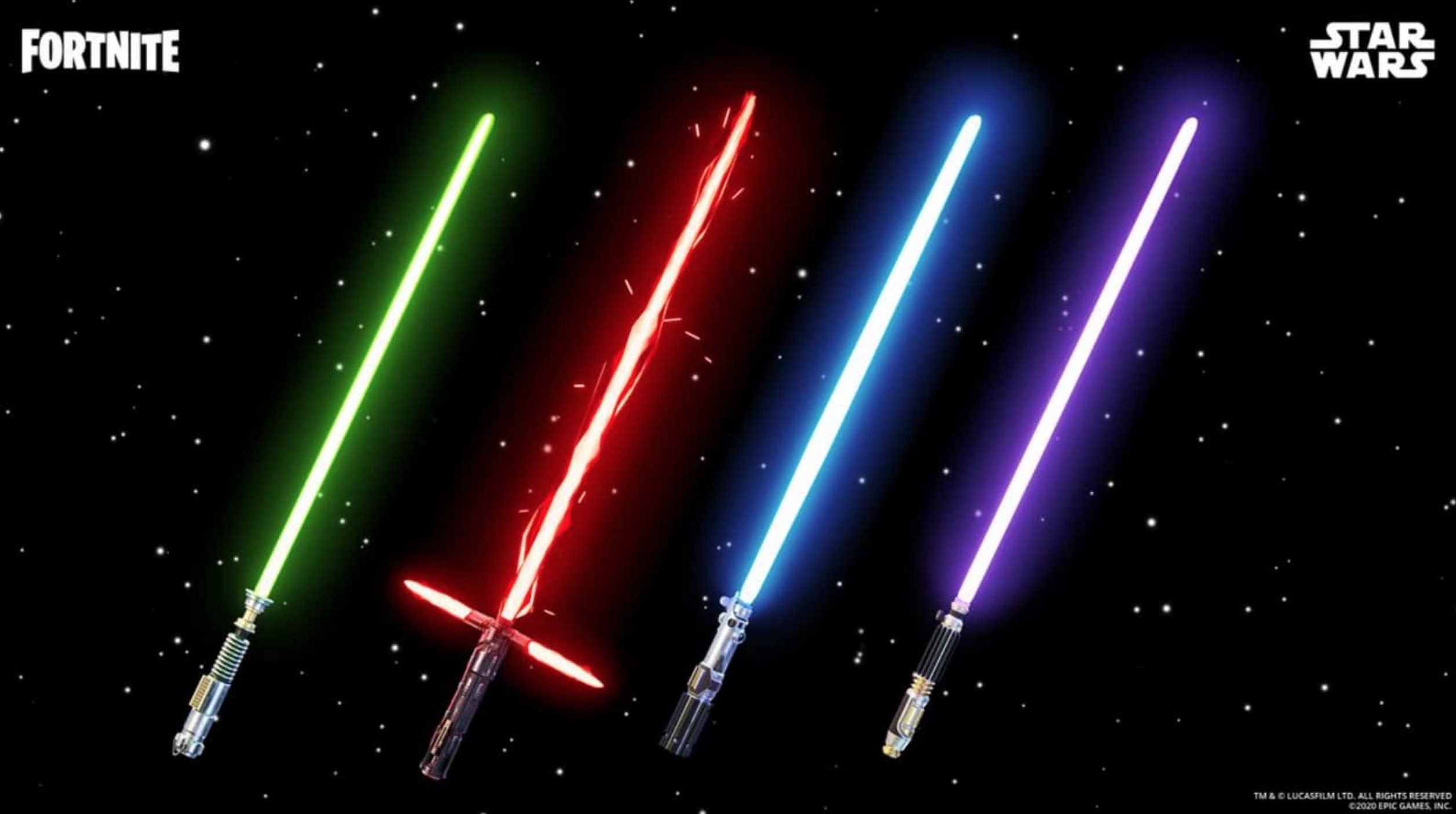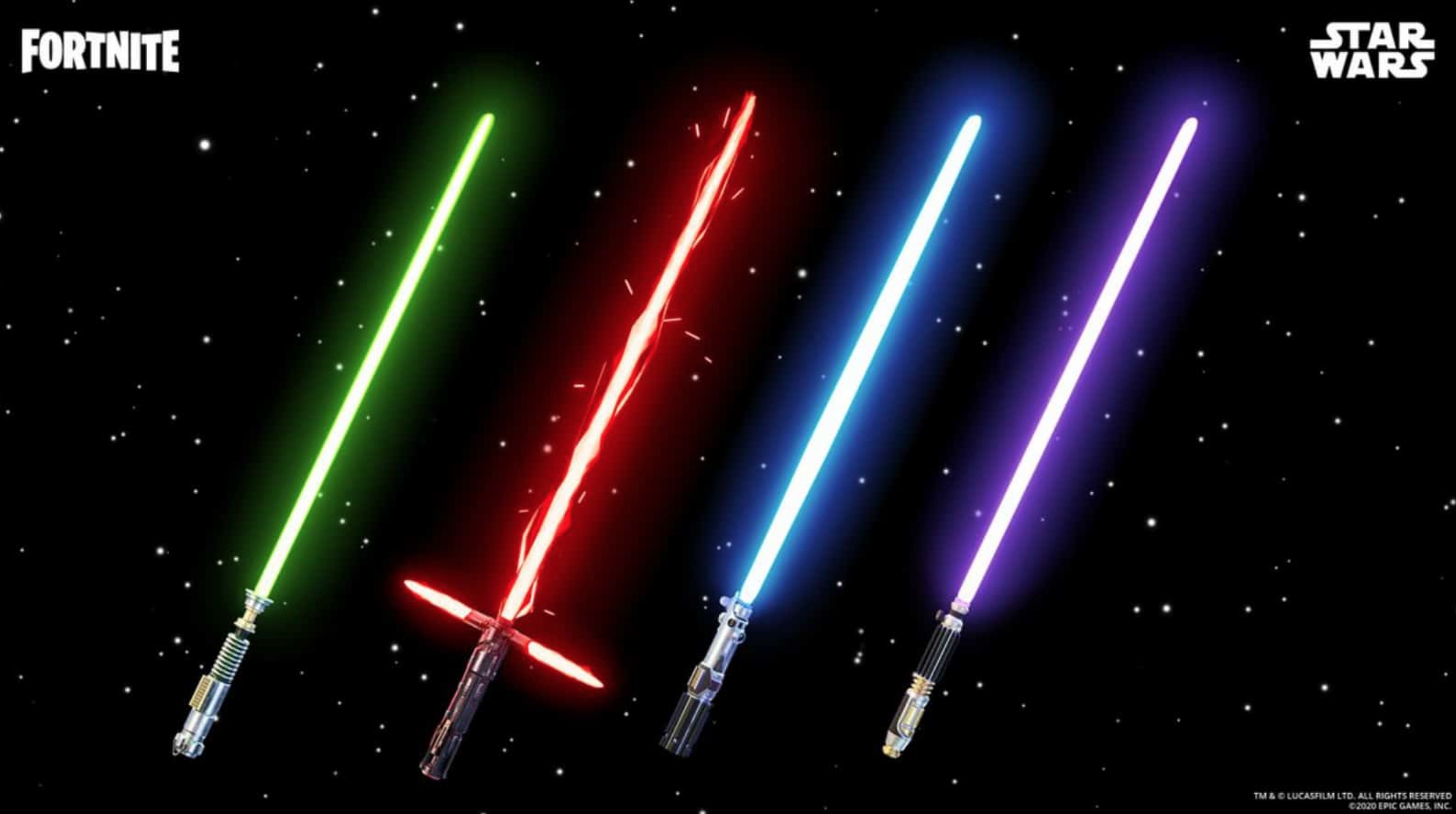 The lightsaber weapons are mythic rarity and can do a large amount of damage to opponents. In addition, they can also destroy building and block weapons. There are currently 4 different types of light sabers all representing a character.
Green – Luke's Lightsaber
Red – Kylo Ren's Lightsaber
Blue – Rey's Lightsaber
Purple – Mace Windu's Lightsaber
Star Wars cosmetics are also available in the item shop 
When will lightsabers be removed?
It's hard to say as Epic Games is never exactly clear on this type of stuff. According to leaks we can expect the Star Wars event to end on May 5th at 8pm EST.
We'd love to hear your opinions and thoughts on this event! Leave a comment below!