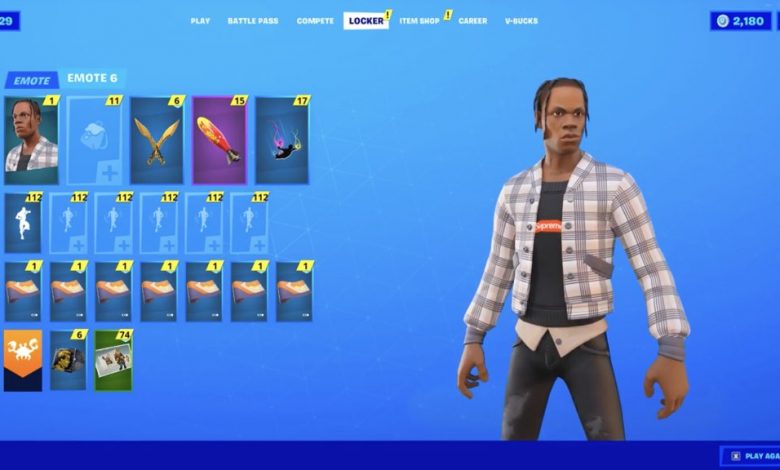 Travis Scott is rumored to bring ASTROWORLD to Sweaty Sands. Dive into the rumor below!
It's been over a year since Epic Games hosted a wildly successful Marshmello concert in Pleasant Park. When I say it was wildly successful, I'm being serious. It was the biggest Fortnite game event ever with more than 10.7 million player attending the concert.
Before you get any further, be sure to checkout our comprehensive megapost regarding everything we know about Travis Scott's Fortnite concert!
Fast forward a year later and it seems Epic Games is almost ready to introduce an all new concert with Travis Scott.
Travis Scott Fortnite Skin Leaked
Exactly a month ago on March 17, 2020, @HYPEX shared a leaked skin with the caption "This is MOST LIKELY the leaked Travis Scott skin". He continued on saying that he would do his best to track down the origins of the skin.
This is MOST LIKELY the leaked Travis Scott skin, i'm still asking the source about where he found it.. pic.twitter.com/CZzS6USCdb

— HYPEX – Fortnite Leaks & News (@HYPEX) March 17, 2020
In addition to this prominent Fortnite dataminer and leaker Lucas7Yoshi, a series of files included in the latest update for the game feature mentions of Travis Scott.
These posts reveal the uncovered files that mention Travis Scott's name and further add proof to the rumor of a potential Travis Scott concert in Fortnite:
BREAKING

A Travis Scott cosmetic set was added in v12.00

This confirms some form of collaboration between him and Fortnite. Exact details are not clear but its safe to say its probably a skin and some other stuff (as it is a set) pic.twitter.com/cLHsLfIGWH

— Lucas7yoshi // leeaks (@Lucas7yoshi) February 20, 2020
there is a chance he is already in the files though as there is a 37 MB encrypted pak

other pak is only 4.9 MB so obviously not a skin pic.twitter.com/xy07UhkOsm

— Lucas7yoshi // leeaks (@Lucas7yoshi) February 22, 2020
A Poster Appears in Game Reveals Travis Scott's Concert Could be Held at Sweaty Sands
Today, exactly one month after the leaked Travis Scott skins appeared in Fortnite's files, another clue was discovered.
The posters seen below have begun appearing across the map and give us important details that lead us to believe that the concert will be held at Sweaty Sands.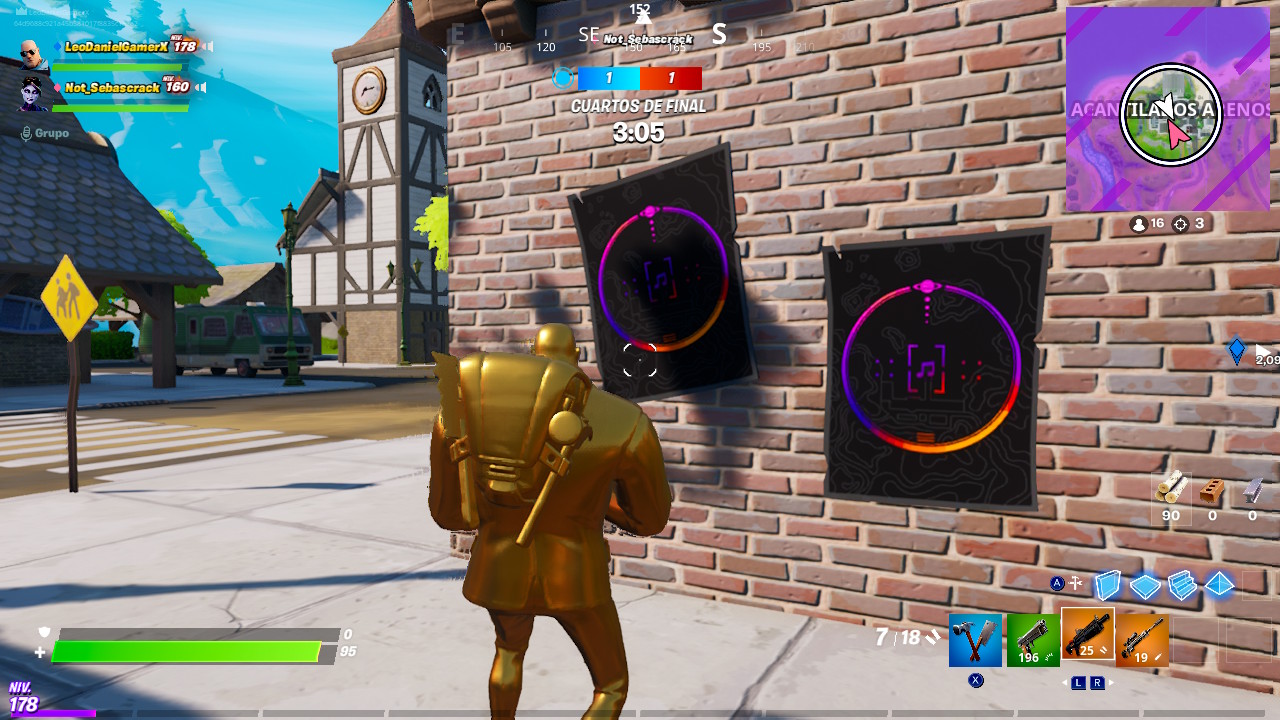 Let's take a closer look at the posters.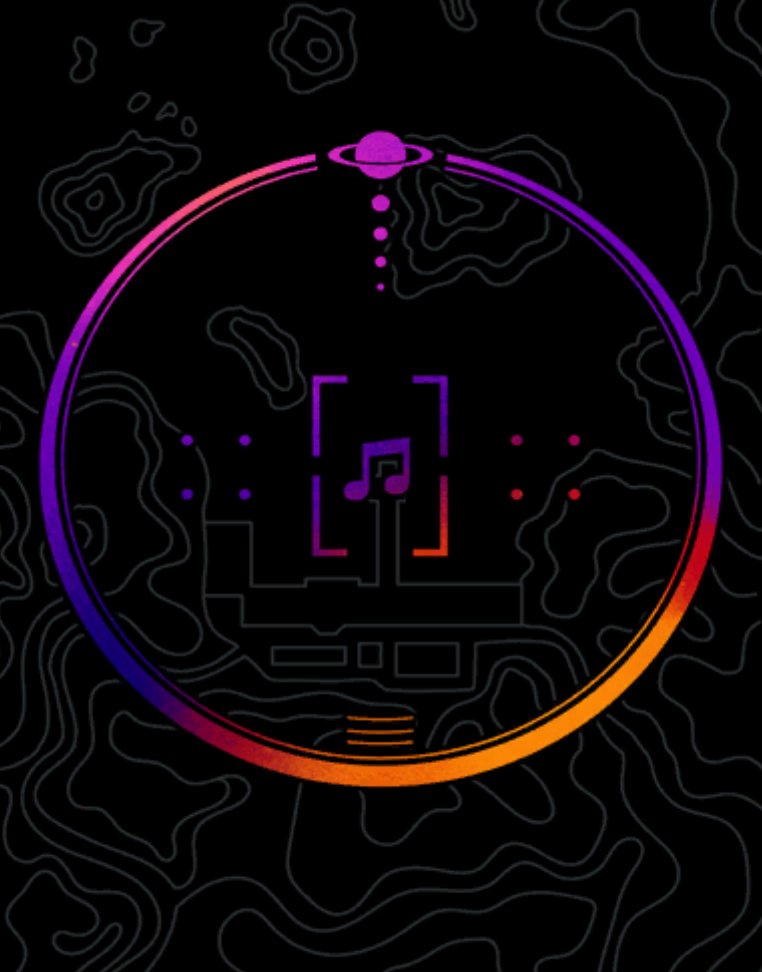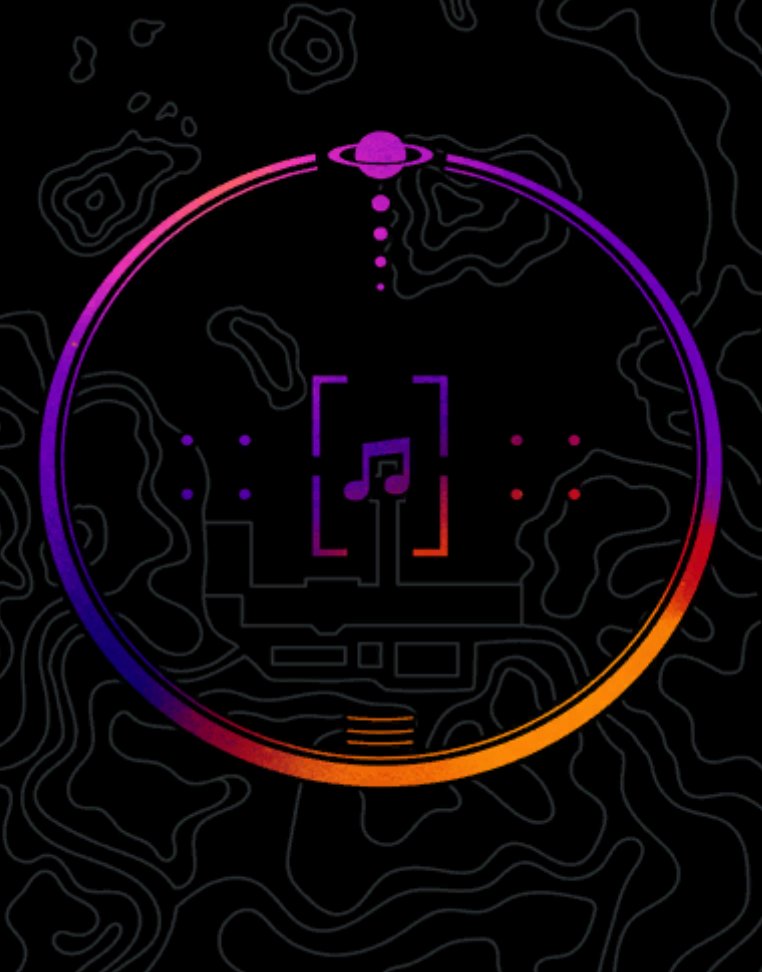 We can quickly see two things: this involves music and Sweaty Sands.
The Apple Musicesqe color of the circle and the music icon in the middle clearly means there is something coming soon in regards to music. Will it be a Travis Scott concert? We surely hope so.
The black almost camouflage background of the poster appears to actually be a piece of the map displaying Sweaty Sands.
Currently, these are the pieces of evidence that are currently available and we continue to dig for more information every day. While we can't be sure that these things above result in a Travis Scott concert, we are confident something big is coming soon. We will continue to bring you the latest updates as we find out more! Until then, game on!